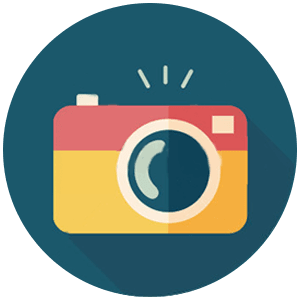 Softwares Covered
{Adobe Photoshop Extended, Adobe Lightroom.}
Loop Program / Photography
Duration: 2-3 Months
This program is 3-month Course in photography helps you acquire the practical skills necessary to become a professional photographer. With this course, you gain in-depth knowledge of the working of DSLRs, studio lighting, outdoor photography, and advanced digital imaging techniques. A hands-on, project- oriented approach helps you build a substantial portfolio that will showcase your photography skills.
Course Coverage :
1. Basic and Principles of Photography
2. Camera Types
3. Basic Controls
4. Exposure Aperture/Shutter Speed
5. Composing Photos
6. Patience & Photography
7. Object Photography
8. Technique Demo
9. Drop Stop Action
10. Infrared Photography
11. Moving Photography
12. Shots
13. Equipments
14. Easy Canvas Style
15. Prints
16. Documentary Photography
17. Advanced Image Manipulation
18. Photography Portfolio.