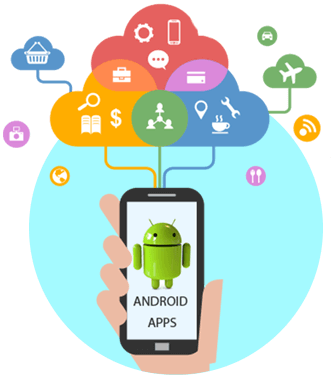 Expertise
{Android App Development}
Pie Program / Android App Development
Duration: 2-3 Months
Mobile phones usage has increased in the past year. India stands second in the world, in the number of active mobile phones. Today, out of the 6 billion mobile phones in the world, close to 1 billion is being used in India. This comes to about 70% of our current population. Every month sees an increase of around 6 million sub-
scribers. That, in fact, is a lot of numbers.
"Mobile is the future of Software Development" – Google's Eric Schmidt.
Course Coverage :
1. Introduction to Android
2. Android Framework Overview
3. Android Main Building Blocks
4. Basic Android UI Design
5. Adding Interactivity: Handling UI Events
6. Communicating Between Activities(Understanding Intents and Intent Filters)
7. Using Menus in Android
8. Adapters and Widgets,Alert Dialog
9. Displaying Pictures and Menus with Views
10. Multimedia Programming
11. Data Persistence with Android Phones
12. Sharing data with Android-Content Providers
13. Working in Background –The Services
14. Notifications
15. Threads
16. Database – SQLite
17. Messaging and networking
18. Maps, Geo coding, and Location-Based
Services
19. Publishing Your App
20. Final Project